During these challenging times, many of us have embraced a number of new tactics—from curbside check-in to wearing masks with our colleagues—so that we can continue caring for our patients.
In light of widespread social distancing guidelines, we've all been engaging in something else new: an exorbitant number of video calls.
Video calls can be for appointments, for work meetings and virtual CE, or for personal/fun engagements.
It's a brave new video world so we thought we'd put together an uncommon guide with some of the Instinct team's pro-tips to help your team shine on video calls.
🤳 Disable (or Hide) Self View
It makes sense when you initially set up the call to make sure the lighting and frame of the video is good, but as soon as you're done setting up, disable the self view!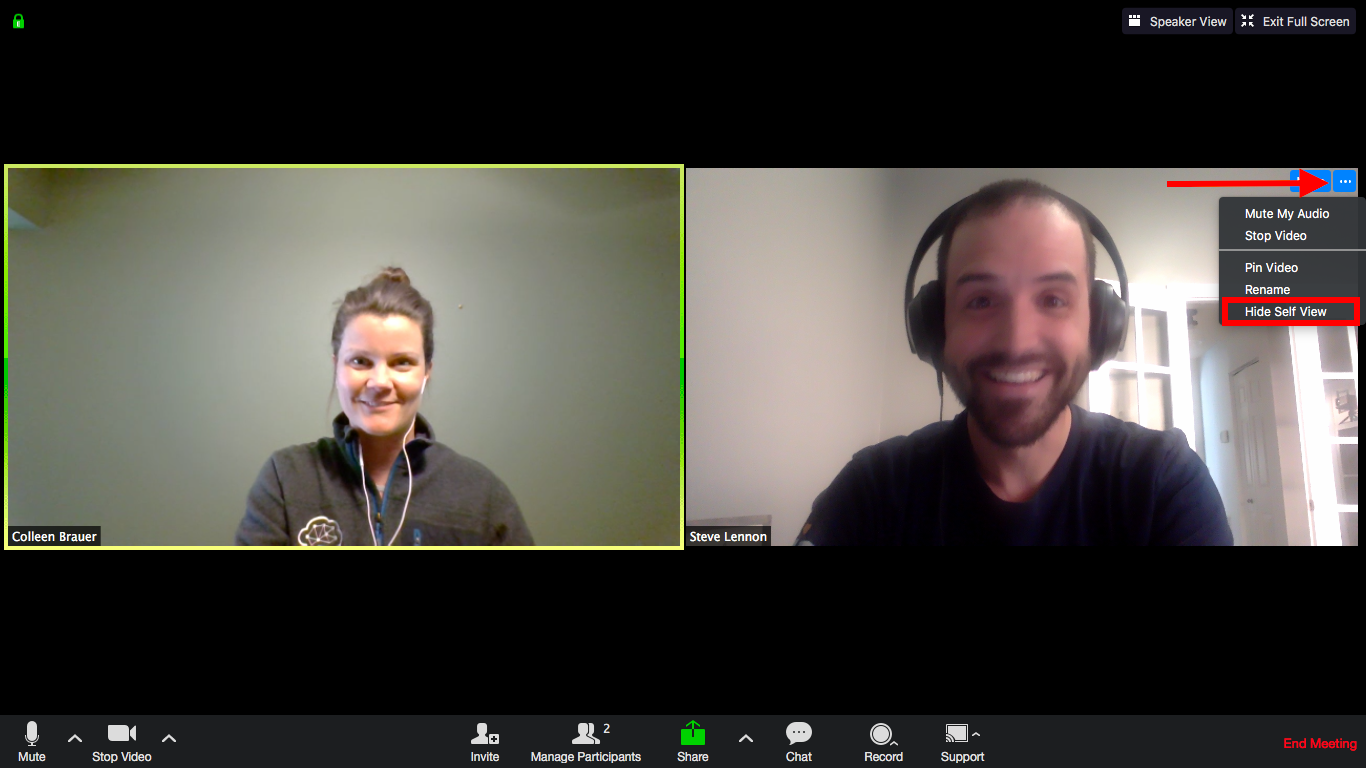 Conversations flow best when they mimic a more typical social situation (we're assuming you don't hold a mirror while talking in a meeting).
Your conversation will be much more natural if you are able to focus on making eye contact with others on the call, rather than noticing that weird thing you never knew your mouth does when you talk.
👀 Keep the Camera at Eye Level
Try to replicate the experience of in-person communication as best you can.
Keep the camera level with your eyeline so your viewer isn't looking up at you. Your clients and colleagues won't be able to concentrate on anything you're saying if their view is straight up your nose!
Feel free to stack some old copies of Plumb's to raise the camera higher. With Instinct's Plumb's integration, all of that information is readily accessible in the app. 😄
💡 Break Out the Stage Lights
Ever wondered how some people look better in video calls? Not by accident, apparently. Try Tom Ford's quick master class on looking your best on your next video call.
Here are our quick tips:
Make sure you're in clear view of the camera.
Set up for your calls in a well-lit room where the lights aren't aimed directly at your back. Ideally, the largest light source in the room should be aimed directly at your face. But beware it doesn't wash you out.
Remember that your computer screen is also a light source. If you look a bit ghostly, try adjusting the brightness of your monitor.
🌇 Consider Your Background
Especially for professional meetings, you may not want to broadcast your unmade bed or your collection of heavy metal ticket stubs.
When you turn on the camera, you are welcoming the other person into your life, home, or office. A messy background can also draw attention away from what is intended to be discussed. It is best to have a calm, solid background.
But what if you really need to hide that your life is a disaster? Or maybe you just want to have some fun. Zoom offers simple, easy-to-use virtual backgrounds.
🎧 Use Headphones
Headphones can help you hear and be heard better. Often, the mics on headphones are better than those on your computer. The only downside is they can hamper your hearing if you're performing an exam, and may be less useful in those situations.
That said, some newer headsets have ambient sound features that amplify your surroundings to help in these very situations. We've tried them and they really work!
🎤 Mute Your Microphone
Mute your mic when you aren't speaking! It can be extremely distracting to the person who is speaking when they hear all the sounds coming through from the other caller, such as the barking and chatter you are quite accustomed to in practice.
Some of the video-calling applications out there have shortcuts so you can leave yourself on mute and then hold a key while talking. You can do this in Zoom by turning on their push to talk feature.
🎥 Remember That the Camera Is On
It can be easy to forget that the camera is running. Make sure to remind your team that the camera could be on.
While it is totally acceptable to take a snack break or do a celebratory dance after placing the urinary catheter no one else could get, you may not want to broadcast it to everyone on a video call, like this guy did.
There you have it! You're well on your way to being a video call pro. In the coming months, you may wonder why you didn't start using video calls sooner!