If you're here, you're probably already using Instinct in your hospital—or at least considering it. 😻
Our mission at Instinct is simple: to build unique tools that supercharge the working lives of veterinary teams and the patients and families they care for. To that end, over just a few short years, Instinct has already been adopted as the patient nerve center of elite veterinary centers around the world. 🌍
Because we're constantly growing Instinct, there's often more to it than many realize. Our hospitals frequently ask how they can use it more—for communication, safety, and efficiency. 🙏
So we wrote a guide to 10 of those often-overlooked but powerful features you may not be using yet. Enjoy!
1. Assign to Me 🙋‍♂️
In the 'good 'ol days,' you would have to hold on to your paper treatment sheet to prevent someone else from accidentally duplicating treatments. That is, until the sheet went missing and then suddenly... no one was doing the treatments!
With Assign to Me, you can let your team know you are currently working on a patient's treatments or adjusting orders by assigning the treatment sheet to yourself. This simple blue ribbon icon helps avoid serious or just plain annoying collisions in your workflow.
As a former internal medicine nurse, this feature was especially helpful to me when I wanted to jump in and assist in another area of the hospital that was getting behind. It was so much easier to figure out who was working on whom and where I was needed.
The blue ribbon also calms your doctors when they see overdue treatments on those whiteboards. 😜
2. Triage Tags 🟥
Color-coded Triage Tags are a super flexible way to identify and prioritize patients on your status boards. You and your team can apply custom rules to each color. For example, red could mean a patient needs immediate attention, whereas green indicates a stable patient.
If you have multiple patients tagged with the same color, Instinct sorts by time as well. Plus we have an added Fast Track tag within each color!
Already using Instinct? Reach out for more ideas on using Triage Tags in your hospital.
3. Critical Icon 🚨
You can use the Critical icon to communicate which patients are more critical than others or which ones have critically timed treatments (up to you!).
Plus, try this tip we learned from some of our savvy centers: use the Critical icon to indicate when a critical change is made to the treatment orders. 🤯
Here's the workflow they've come up with:
Clinician
Makes changes on the treatment sheet
Schedules a new non-billable order called 'Nurse Alert' for one time and summarizes the changes in the Order Notes
Applies Critical icon
Nurse
Sees Critical icon on Status Board
Logs in to complete changes
Removes icon
Simple. Straightforward. Genius. Right? 🤯
4. Student/Draft Mode 🎓
Instinct is already built on accountability by way of user profiles, but you can add an additional layer of safety with a simple set of user permissions.
Student/Draft Mode is most commonly used at our university locations, but these user permissions are super flexible and can be put in place temporarily. This can be especially helpful for periods of learning at any hospital or user level.
This permission limits a user to creating orders (in the categories of continuous infusions, medications, diagnostics, and miscellaneous) in a draft state. If an approved order is edited again by a student mode user, it will go back into the draft state.  
Someone with approval permission will need to log in to review and approve the orders before they are available to be completed.
Here's a guide to setting up draft and approval permissions for your team.
5. On-the-Way Board 🔮
Are you the planning ahead type? The On-the-Way (OTW) Status Board is your new best friend. This feature allows you to create a treatment sheet for a patient who isn't checked in yet.
It is available to all Instinct hospitals, but here are a few pro-tips specifically for those of you using this with our new Instinct EMR:
Use for Rx invoices/pick-ups
Scan in records for patients who have not yet had a visit
Check-in via OTW will never trigger a "Shareville" (our referring vet portal) notifications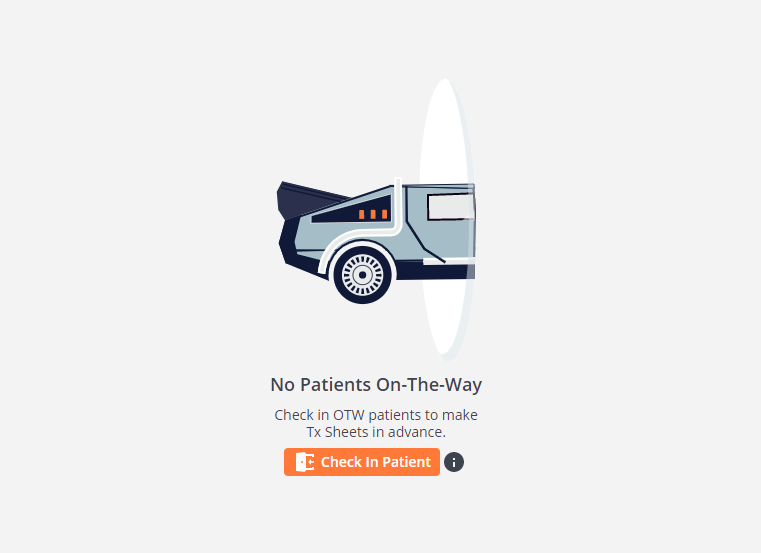 Ready to use the OTW board? Check out our in-app knowledge base for a step-by-step guide to setting one up for your next incoming patient.
6. Default Order Notes 📝
You're likely familiar with the headache of typing the same order notes over and over. Call orders, medication administration/dilution instructions, treatment notes your nurse should provide—anything you would typically request of the staff each time you schedule an order.
With Default Order Notes, you can create templates that show up automatically when your team schedules orders on the treatment sheet!
Plus, default notes can be different for an order depending on which group is being used. This means there's completely flexibility to have more than one note per order depending on the correct situation!
7. Workflow Tags 🔍
The Status Board is a real-time digital version of a good, old-fashioned dry-erase census board. One of the (many) beauties of digitizing this is you can choose which patients you see on the Status Board in any given area using filters like Service or Ward—or both!
With Workflow filters we decided to kick that up a notch! Workflow Tags allow you to filter patients by specific treatments. Think about specific roles in your hospital and which patients they might be looking to isolate and identify.

Here are a few workflow tag ideas from current Instinct hospitals:
Assistant: Apply to walks, elimination vitals, food/water vitals, and more to help your assistants quickly identify where they can jump in.
Lab: Be as vague or specific as you want. Products can have multiple tags. Think IH Lab, Ref Lab, and/or just Lab. This can help lab technicians get a bird's-eye view of what's coming their way throughout the day.
Controlled Drugs: Increase awareness across the hospital, help with general tracking, and allow management to plan for cabinet access.
Plus, tags for services like ultrasound and radiographs can help direct your teams more efficiently.
You guessed it: Our knowledge base has a whole guide on setting this up!  
8. My Board Combined View 👀
This is the trickiest trick of them all 🐇
Instinct's Status Boards are separated into outpatients and inpatients, and you also have your own personal My Board.
My Board is where you can find all patients assigned to you (if you're a doctor) or any patient you have pinned to keep an eye on (for all users).
But what if you want to see all of the patients across the entire hospital in one view? You can!
Go to My Board.
Clear Filters.
All patients - All boards - One view 💥
From there, you can set up any filters, too.
9. Multiple Instinct Windows
Maybe you need to cast the Whiteboard view to one monitor or TV but still be able to use Instinct on the primary monitor. Perhaps you want to look at two records at the same time. Or maybe you want to duplicate a previous treatment sheet.
Whatever the reason, you can open Instinct (the desktop app or in browser) more than once (or even twice) on the same workstation!
Simply right-click on the icon and select open. 🎇
10. An Overdue TV Screen
Finally, some hospitals like to see one view of all the patients with overdue treatments—across the hospital or in a single ward. This view acts as a fail-safe to ensure no one has been forgotten.
You guessed it: You can do this too!
Set up a special (smaller) TV screen somewhere in the hospital and show a screen with filters to exclusively show patients with overdue treatments.
Best of all, it will update automatically and dynamically act as a fail-safe for your busy center!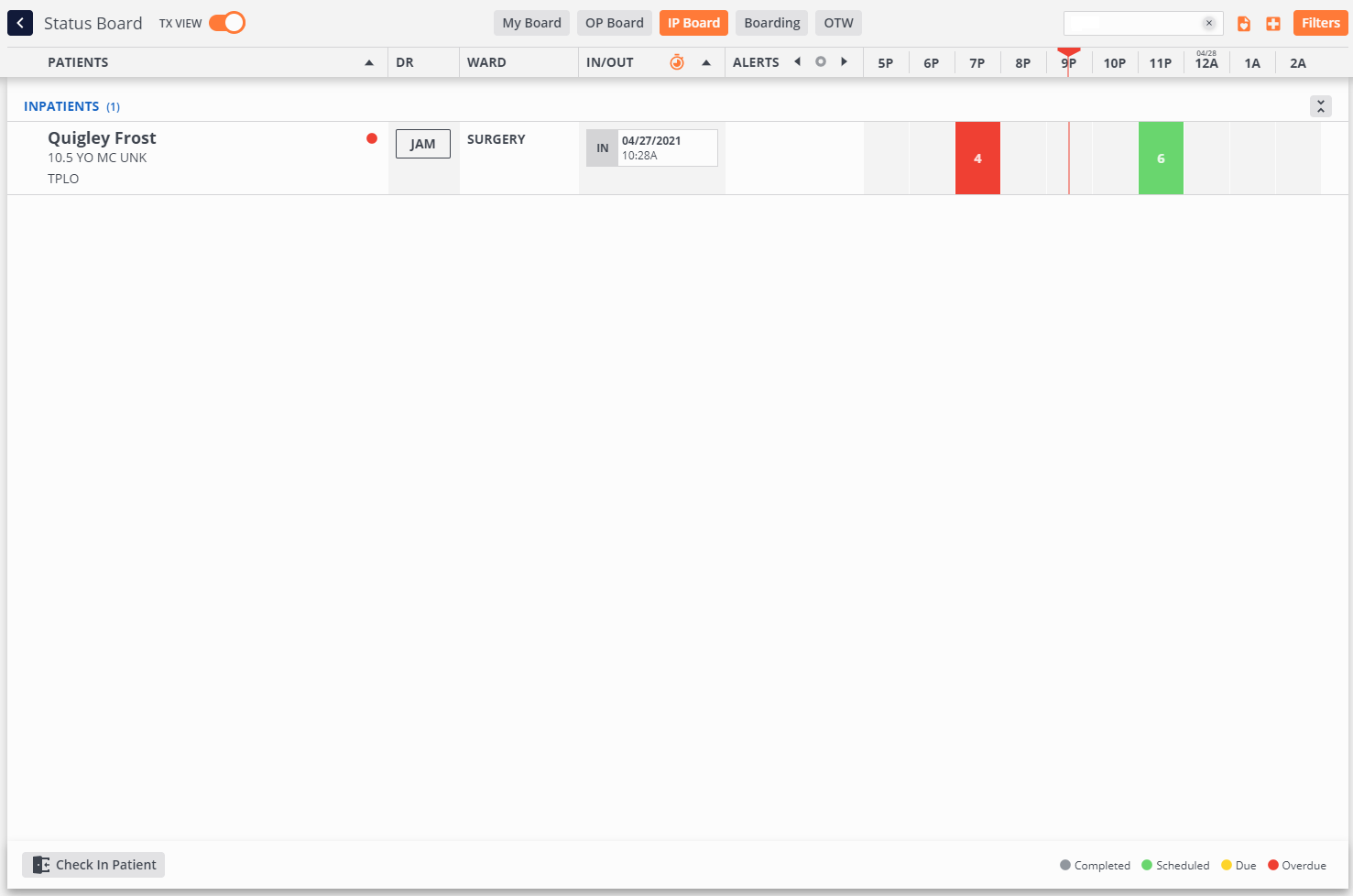 ---
These are just a few gems that you may not be aware of or may not be using yet.
We're turning that old paper treatment sheet into a powerful tool that continues to increase safety for your patients and enhance awareness and efficiency for your teams. And this is just the beginning for Instinct!
Read more about Instinct features and how hospitals use them here. 💪