Telehealth, curbside check-in, PPE, cleaning, cleaning, cleaning. The daily hustle of a veterinary hospital is a brave new world. 🌎
Our temporary new normal appears to be continuing for at least the next few weeks. Many hospitals are ramping up their protective measures to ensure a healthy and safe environment for pets, clients, and staff.
During this time, we've been learning how hospitals are using Instinct to help with their pandemic-induced workflow changes.
This makes sense to us! The founding idea behind Instinct was to provide a clean, trackable, integrated, and organized way to apply Checklist Manifesto thinking to advanced veterinary center workflows.
Clearly, there's a lot you can do with Instinct, and it may be tough to know where to start. So I've compiled 4 ideas for using Instinct to adapt to your new workflows.
👋 Check-In/Curbside Workflow Checklist
Whether you are in an area where you have switched to curbside-only check-in or not, your interactions with clients have likely changed.
If you haven't seen it, we have a whole article dedicated to Coronavirus Curbside Check-In and Triage.
But changes to this critical workflow step during busy times can set your team up for bottlenecks and safety issues.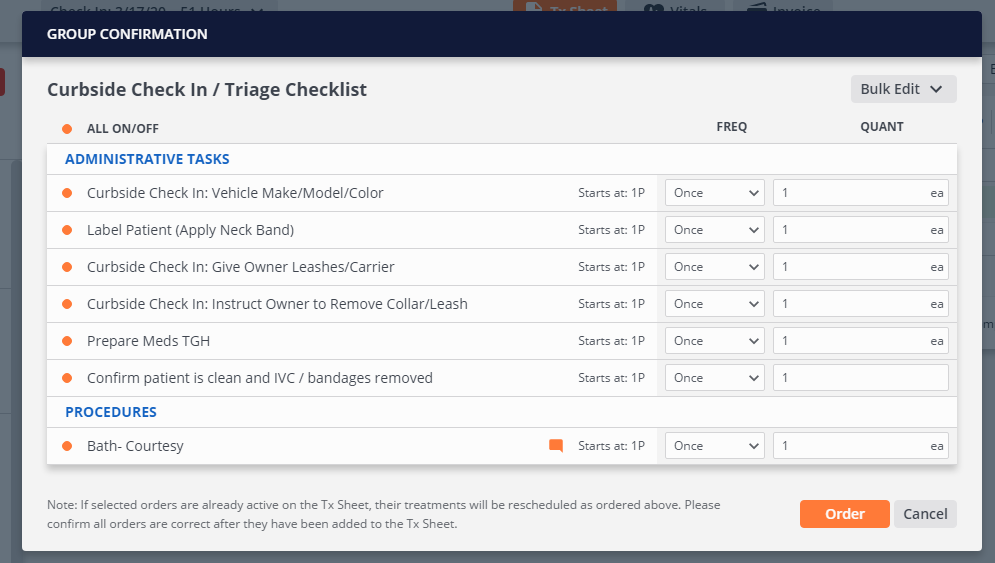 One easy way to streamline these check-in changes is to create a simple checklist for your triage and front desk team. Once the patient checks in, order it on the treatment sheet, and go. Now the whole team knows what's been done and what hasn't been done, and you've set up reminders for every step along the way.
These checklist items (and treatment sheet groups, like the example above) can easily be created by any administrator at your hospital in the Instinct Admin.
🚘 Curbside Workflow Patient Location Tracking
Instinct's Outpatient Board and associated outpatient features can help streamline your hospital. One thing that's helped us is creating wards for the various areas where patients can be during triage.
This includes your parking lot: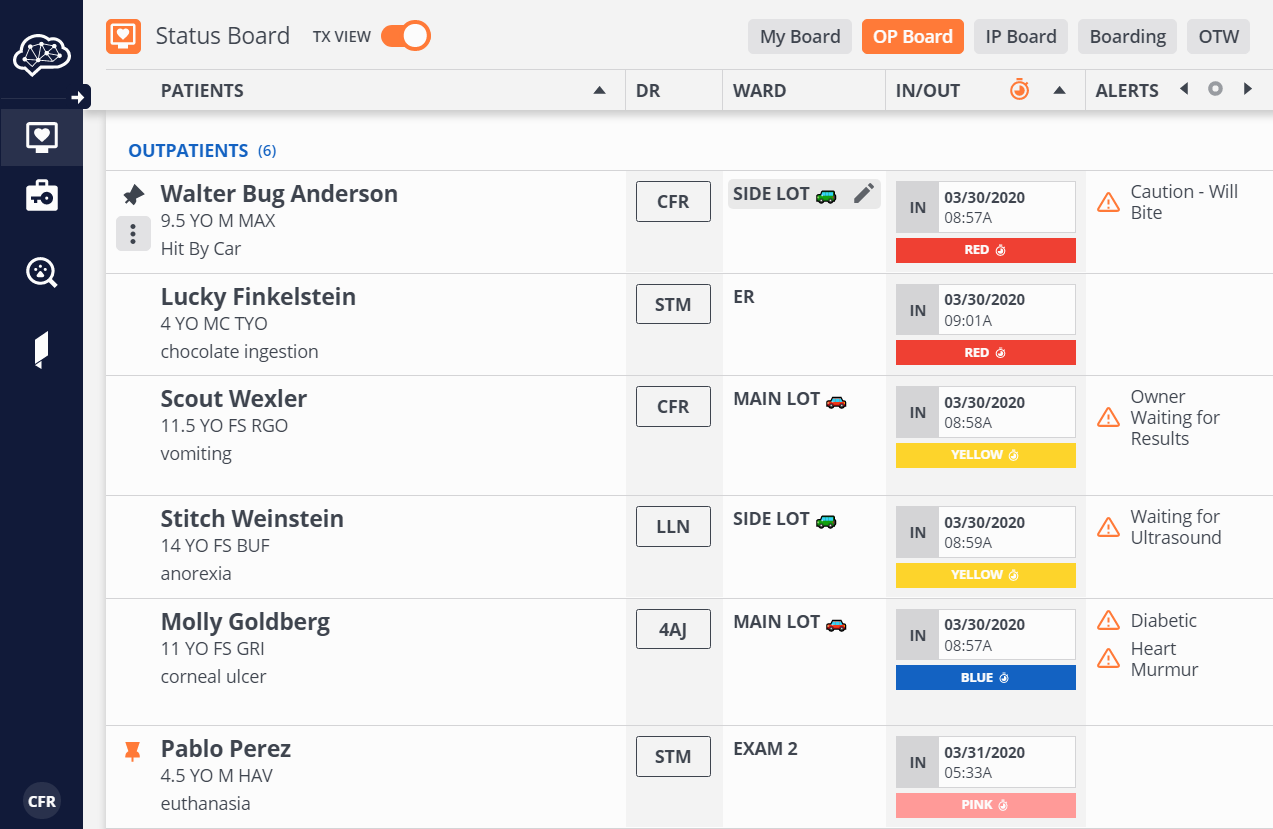 Pro Tip: You can use emojis 💩 in most places in Instinct! For example, when creating a Ward in your Instinct Admin, you can add an emoji (like the cars in the above screenshot). Here's how to add emojis on a PC (you must have Windows 10).
🤳 On-the-Way Telemedicine Workflow Checklist
If you are doing telemedicine appointments or drop offs, you've likely realized there is a lot to coordinate to keep things running smoothly.
A checklist can help here, too. Some items to include might be confirming the appointment, verifying whether a valid VCPR exists, reminders on recommended services (senior wellness blood testing, vaccines, etc), taking payment, sharing the video room, scheduling a follow-up appointment, and documenting the visit in the medical record.
You can create these checklist items in the Instinct Admin, wrap them into a group, and then use the Instinct OTW Board to get everything ready ahead of time!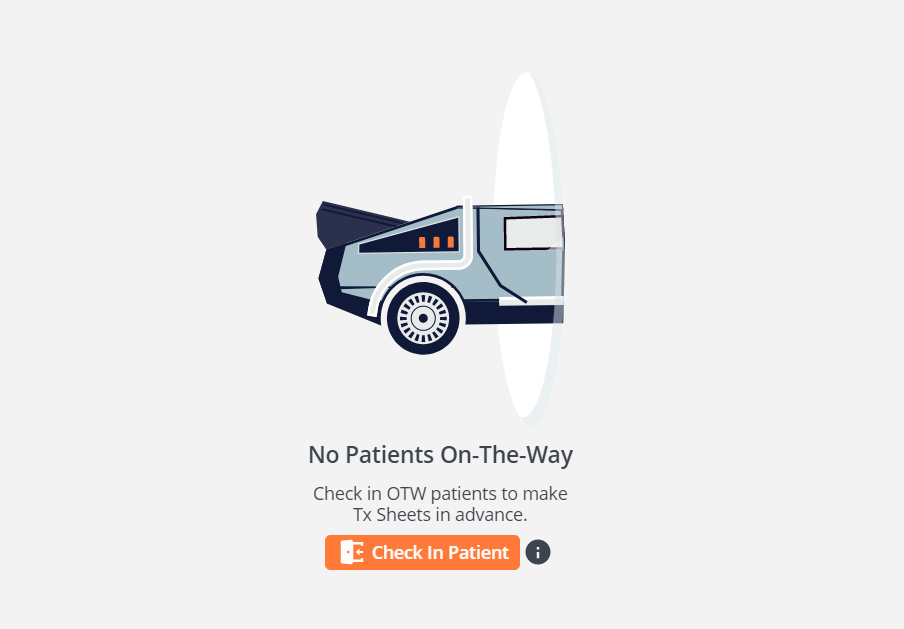 🧹 Cleaning Checklist
This one's my favorite. You can easily schedule, track, and coordinate whole-hospital cleaning using Instinct. I've heard from so many of you doing this already!
To create a cleaning checklist using Instinct:
Step 1: Create a new "COVID-19 Cleaning Checklist" patient in Instinct (name them and set their problem as desired). See how we did this in the screenshot below.

Step 2: Create a few non-billable products to use in the checklist (ie, "Clean ER Area"). I've included a screenshot of the settings we'd recommend (see below). Don't forget to set a default frequency and quantity to help the team work quickly. In the default notes, place instructions to remind the team what to do for each checklist item.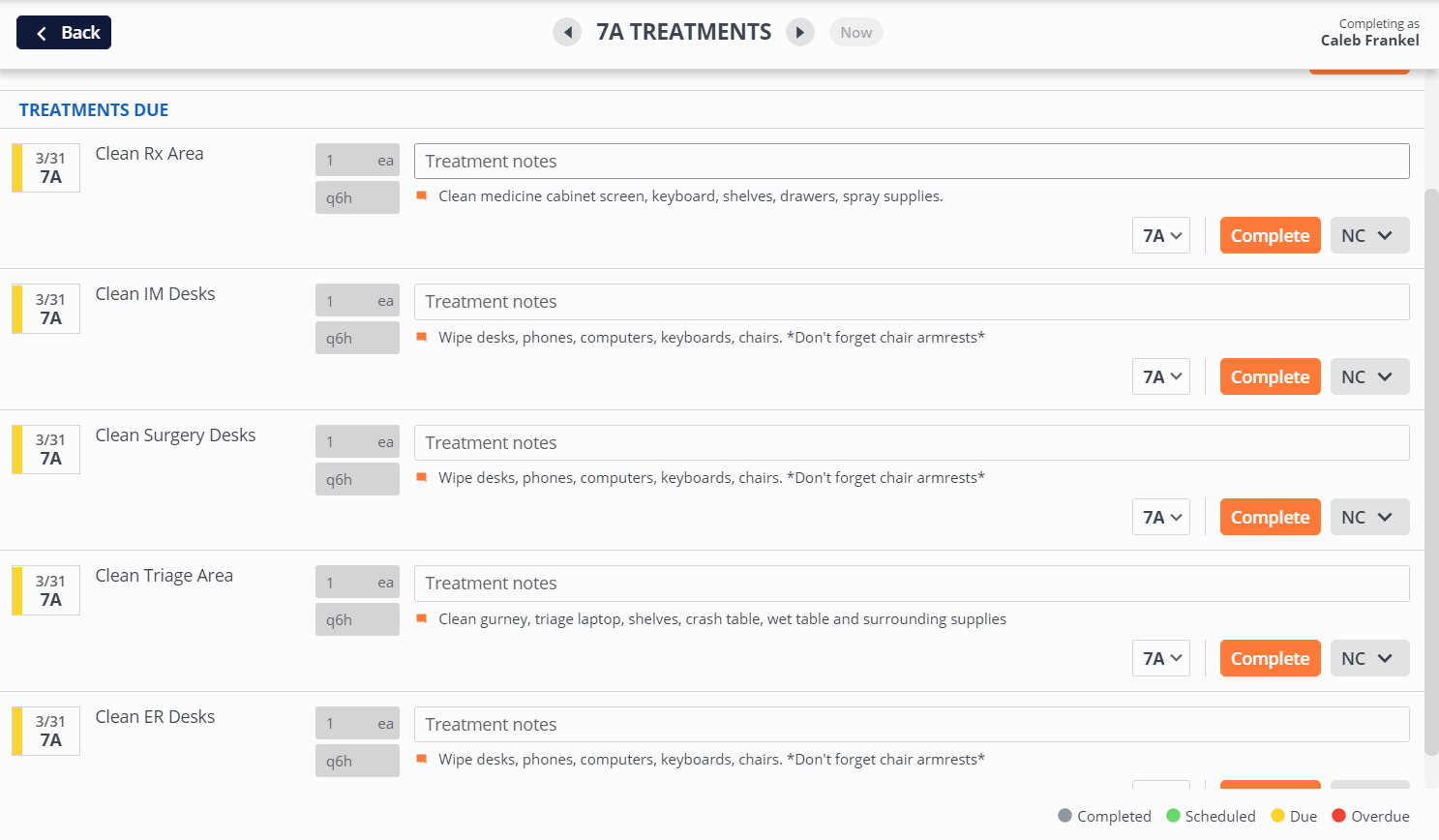 Step 3: Make a group out of those items and then schedule them on your new patient. You can stagger them, customize notes for each one, require notes about the cleaning—go nuts!

---
We hope these tips help. And as always, if you need assistance or want to share learnings from your center, the Instinct experts are always available via chat or email!
Stay safe and efficient out there.