Full disclosure: I have never been a veterinary student myself.
But I did spend part of my career as a licensed veterinary technician working at the Atlantic Veterinary College in Prince Edward Island and have now been a part of several teaching hospital go-lives with Instinct.
Educating the next generation of veterinarians (students, interns, residents) while providing efficient and safe patient care is a high-stakes and complex—yet important—task. 💛  
That's precisely why veterinary teaching hospitals are constantly adopting new technologies that can help.
And this isn't limited to the academic centers, as many private practices have internship and residency programs, host student externs, and constantly are teaching new nurses and doctors early in their careers.
👉 Instinct is one of the few software tools built for this.
We're constantly being asked how other hospitals are leveraging Instinct for the teaching hospital environment. Read on for our new guide!
🎓 Student/Draft Mode
To make it easier for students (or staff) to learn, Instinct comes with industry-first teaching tools that allow clinicians to review and approve orders before they're included on the treatment sheet.
Instinct's Student/Draft Mode allows students to learn how to properly build a treatment sheet with the help of a veterinarian, who approves the orders to ensure safety and accuracy.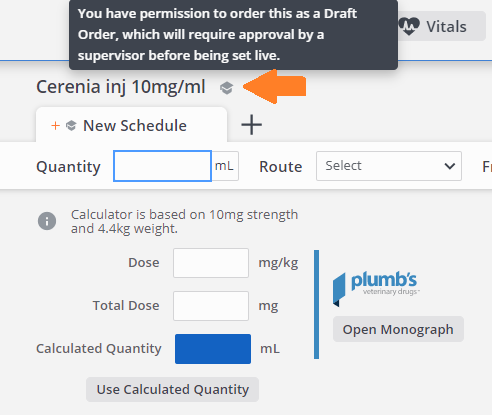 Permissions for who can approve orders (and who is in Student Mode) are completely flexible: Your administrators easily set and change these permissions in the Staff Admin of Instinct.
🧑‍🎓 Internship Programs & Staff Onboarding
Many Instinct hospitals use the Draft Mode tools for onboarding new staff as well. This is especially handy for internship hospitals.
Do this by setting your fresh class of interns (or any new staff) to Student Mode permissions during the first month or two of their onboarding.
Once you feel comfortable with their progress, you can start to remove the Student Mode limitations on a per-staff basis.
This means new team members can familiarize themselves with hospital protocols while ensuring oversight is provided and patient safety is the top priority.
💊 Decision Support & Safety
Speaking of safety, Instinct offers several helpful tools for high-quality patient care, including patient safety warning systems, smart calculators, and integration with Plumb's Veterinary Drugs, which is extremely helpful for teaching hospitals.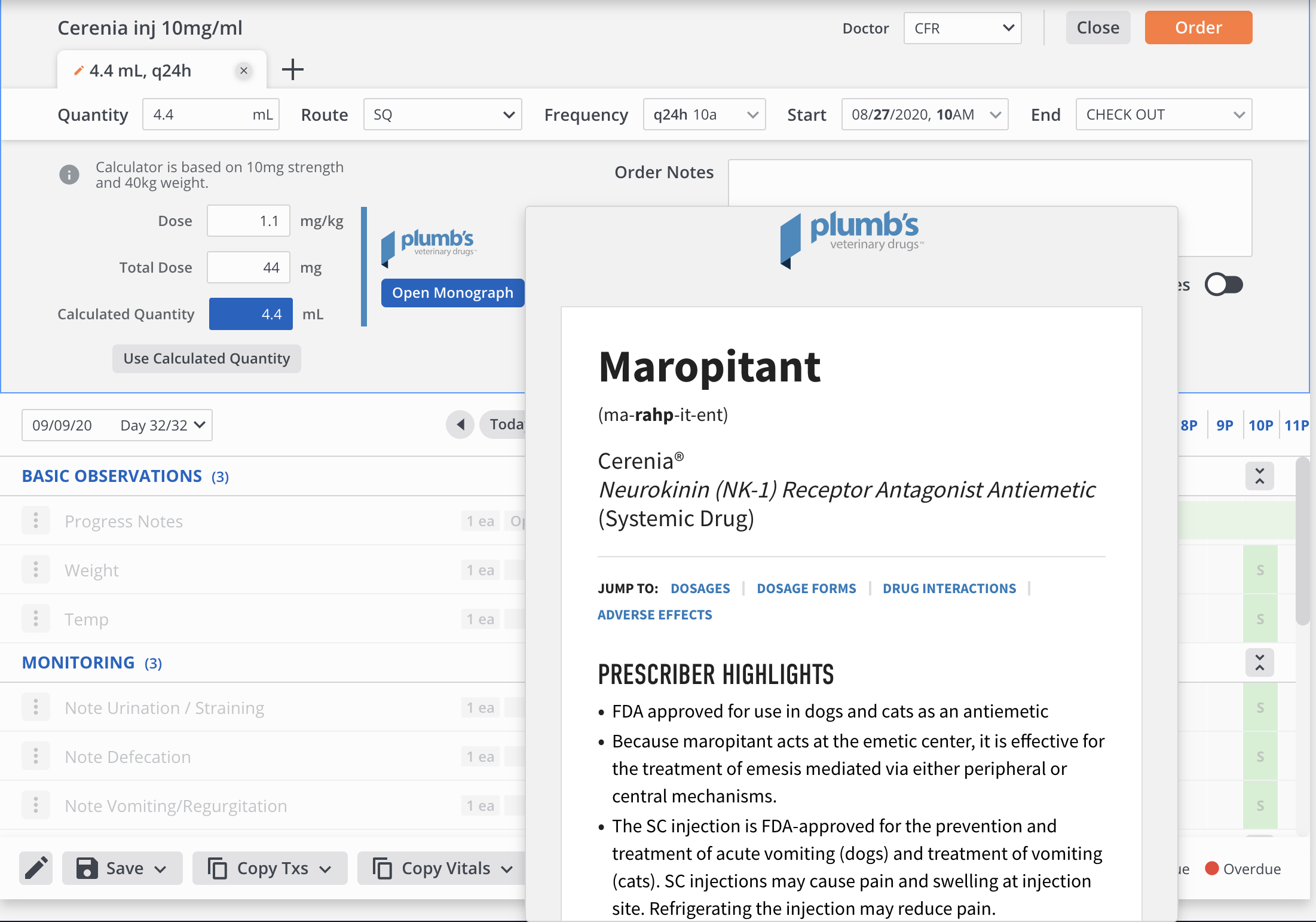 👩‍🏫​  Didactic Teaching
Instinct comes with a "teaching database" for teaching hospitals, and many academic centers now use this during clinical rounds and classroom learning.
To do this, you can stage the Status Board with a patient for each student, provide case notes in the dedicated order, and have the student make the treatment and diagnostic plan and present it to the class, walking through their thought process in a more real-life environment.

This even works great during virtual instruction, where students can work on the cases and submit their plans on Instinct for grading.
💬 Patient Handoff Rounds
Patient handoffs are fraught with patient safety and medical quality concerns.
And these handoff events tend to be more common in teaching hospitals, where it can be easy to miss important details between shifts.
For many hospitals, Instinct has been a primary tool for facilitating improved communication.
From clearly displaying current and discontinued medications to automatically calculating a predicted bill for pet owners with financial concerns, Instinct makes it easy to get up to speed with new patients fast.
You can also document notes for patient rounds directly in Instinct, so other team members can review this information at any time. Some of our hospitals are doing this by creating a "Doctor Notes" order for general summaries and/or SOAP notes throughout inpatient visits.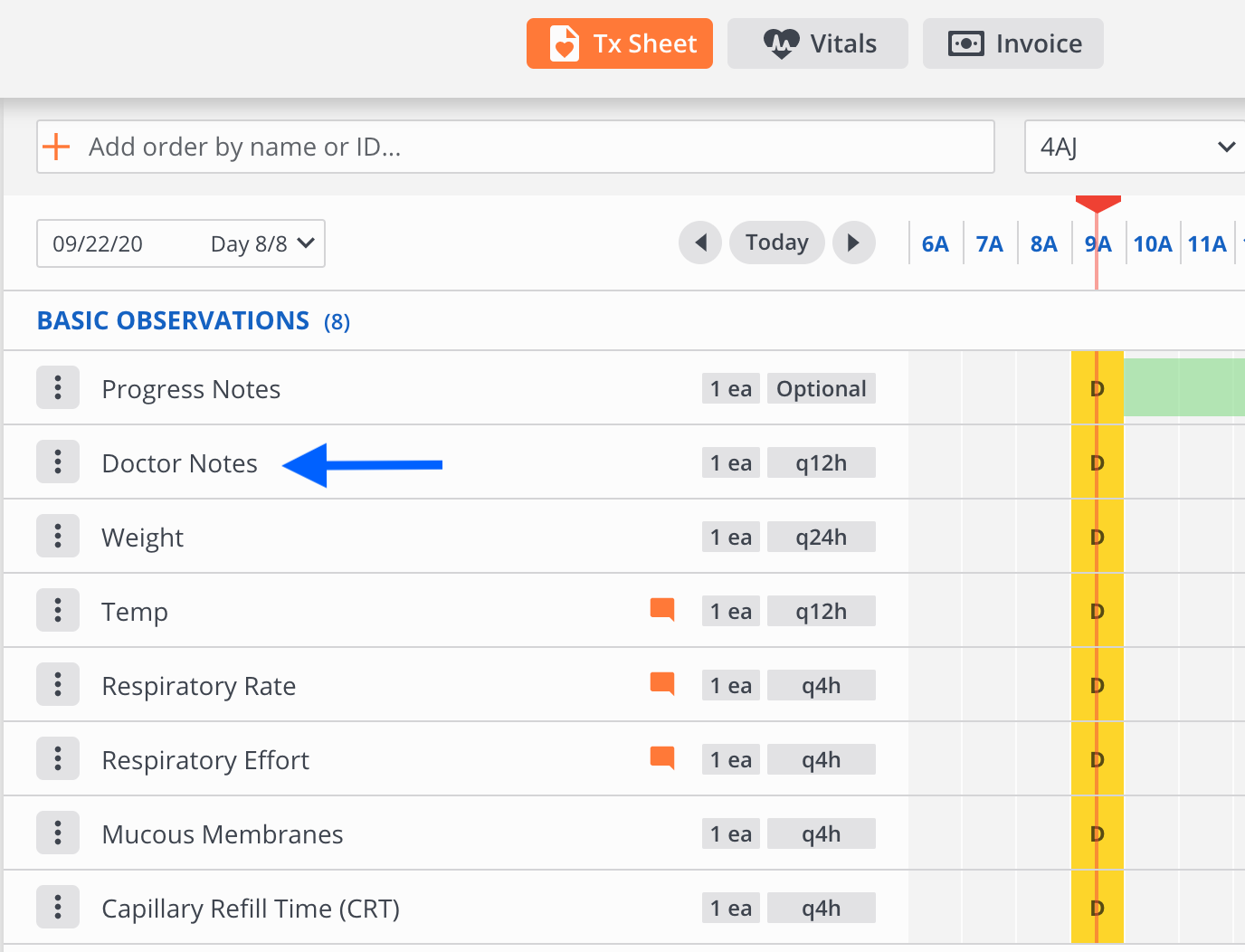 In addition, the Vitals screen is a great place to see how your patient has progressed in the hospital and whether any treatment plan adjustments are needed.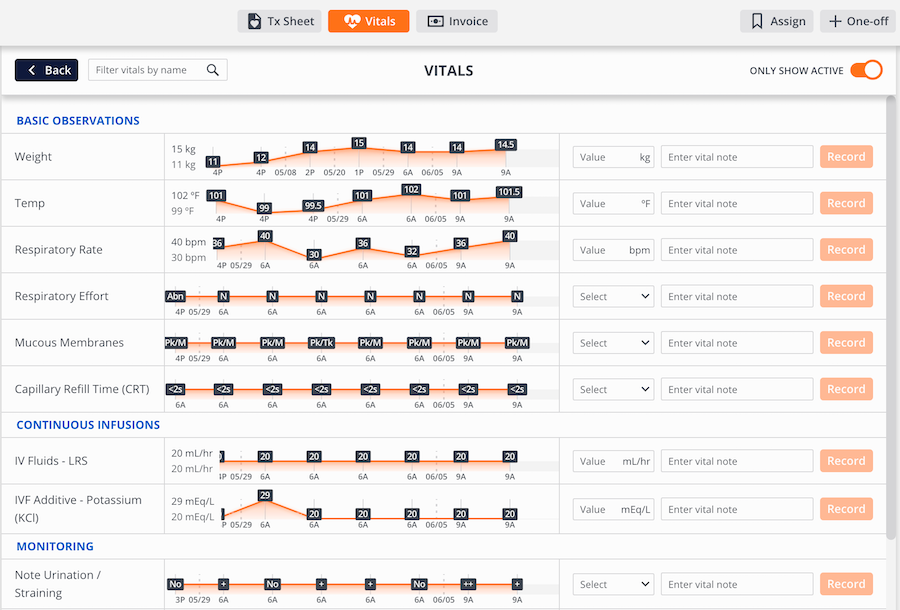 💻  Remote Access
Finally, because Instinct is a cloud-based application, it gives an obvious advantage over paper treatment sheets: the ability to view and edit orders from multiple workstations anywhere in the teaching hospital.
Better yet, Instinct can be accessed remotely on personal devices (pending approval from your hospital administrators).
If you're concerned about how a patient is doing overnight or want to double check a treatment plan to make sure you didn't leave anything out, just sign into Instinct on your personal device to calm your nerves.
If a student or intern in the ICU has questions about a patient, residents and clinicians can also log in remotely to view and adjust the treatment plan in real-time.
🧠 Final Thoughts
It's easy to forget how important it is to properly train staff when it comes to new technology. More often than not, students and new team members are forced to learn by trial and error, which is not ideal for everyone (especially in a fast-paced, high-stress environment).
With that in mind, it's no surprise more and more universities are using Instinct to teach the next generation of veterinary professionals.
Instinct's teaching tools are built to make the learning process seamless, with patient safety the top priority.
And stay tuned because what we've shown above is just the start of some of the teaching tools we're building at Instinct. ⚡