As many know, it's been an incredibly busy year for veterinary hospitals.
💪 The care our hospitals provide to sick and injured animals never stops, and neither does our work at Instinct.  
Back in January, we shared the exciting news that in addition to our award-winning Instinct Treatment Plan platform, we had hunkered down and built an entirely new full practice management platform, Instinct EMR—and that it was ready for the world!
In the 10 months since, we've been releasing a dizzying number of new Instinct EMR features, rapidly adding team members to the Instinct squad, and turning Instinct EMR into a robust all-in-one tool to power busy veterinary centers big and small for the future.
And Instinct EMR is doing just that: now fully running ER, specialty, and GP hospitals, some for longer than a year.
🚨 Lately, we've heard a lot of "Wow, I had no idea this system existed" and "I can't believe how advanced Instinct EMR is already" and "Thank you so much for including our feature requests in your updates!"
We've been receiving so much positive feedback that we decided an update article was in store to catch everyone up.
Enjoy a tiny sampling of our most recent updates in Instinct EMR—and a sneak peek at what you can look forward to in the weeks and months ahead.
💵 Financial and Accounting Advancements
One of our priorities lately is advancing financial tools for your team members who handle billing and accounting.
In addition to our growing list of advanced reports that you can generate in Instinct (and have automatically emailed to your team on schedule), we've added several exciting updates, including:
Advanced controls for taxes and discounts
A new accounts receivable dashboard
Account-level ledger views (filterable)
Balance aging at a glance
Account types and alerts
Account statements
And this is just scratching the surface.
✔️ Task List
Our brand new Task List is an easy way to assign time-sensitive tasks to yourself, other team members, or even a group of teammates (think: Internal Medicine Team) in Instinct.
As tasks are added, the left navigation bar will also display a color-coded Task List count for any tasks that are assigned to you by overdue, due, or upcoming.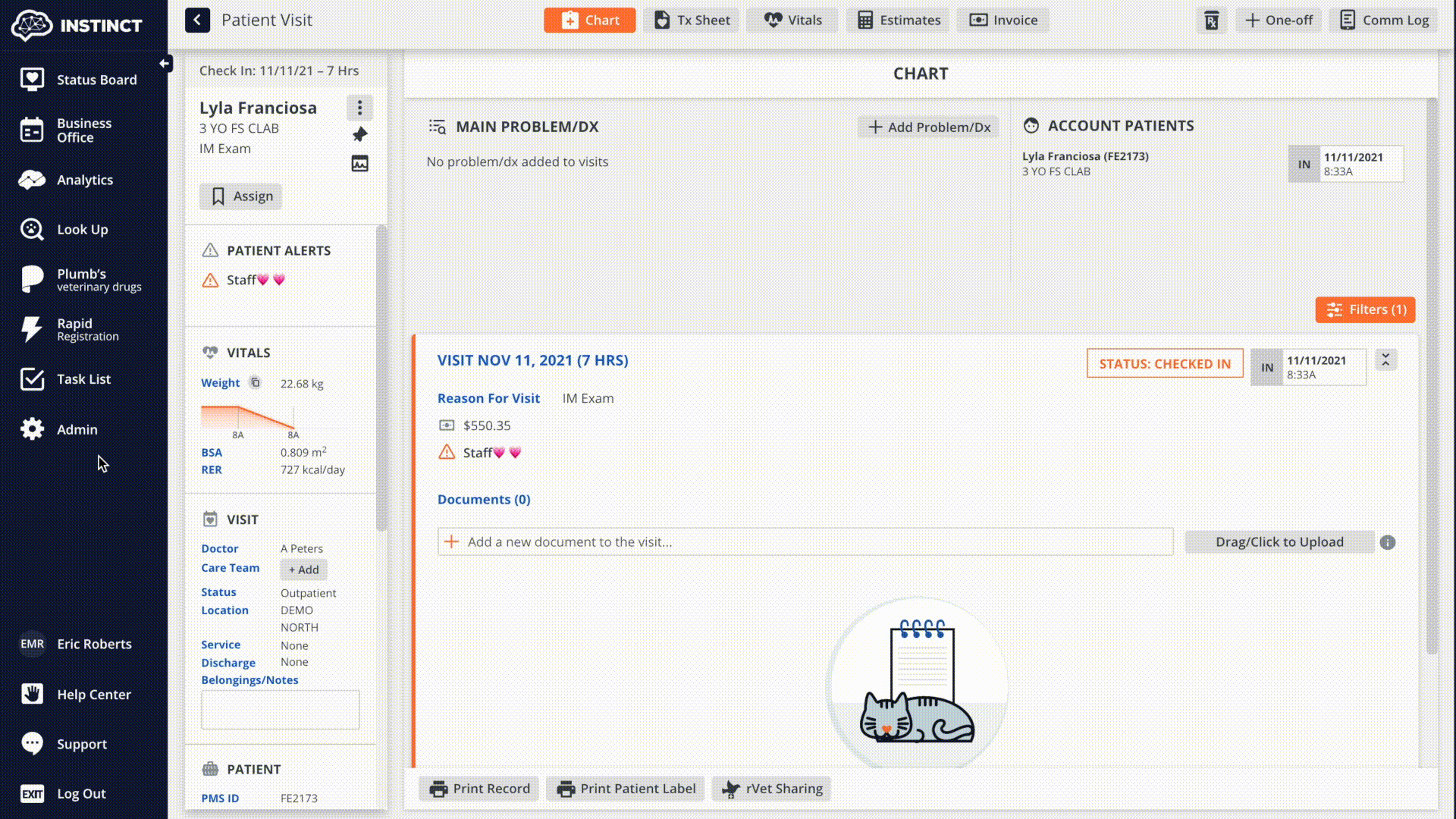 📱 Client Communication
Instinct now comes complete with an inbox-style email system where emails and attachments can be sent directly from the Comm Log to give quick updates to owners or your referring veterinarians. We also released our new reminder system.
And this is just the start of a treasure-trove of client communication features coming to Instinct soon, including text messaging, forms, online payments and scheduling, and much more.
💊 Plumb's Veterinary Medication Guides
Did you know that the friendly team at Plumb's offers amazing client handouts to provide with the medications you send home?
Did you also know that we built them into Instinct so that you can quickly print these Plumb's medication guides (specific to the medications you prescribe) when printing prescription labels?
🔎 Shareville (rVet Sharing) Improvements
Instinct EMR comes complete with a built-in referring veterinarian record portal that we continue to advance.
With our latest update, referring veterinarians can easily view and search for all of their referred patients seen at an Instinct hospital.
🔬 Diagnostic Integrations
We've been working on an exciting batch of robust diagnostic integrations for hospitals using Instinct EMR.
This includes both laboratory and radiology integrations from several providers. The results update live when available and are linked from the treatment sheet and your charting/medical records.
Stay tuned for even more integrations with popular vendors, coming soon.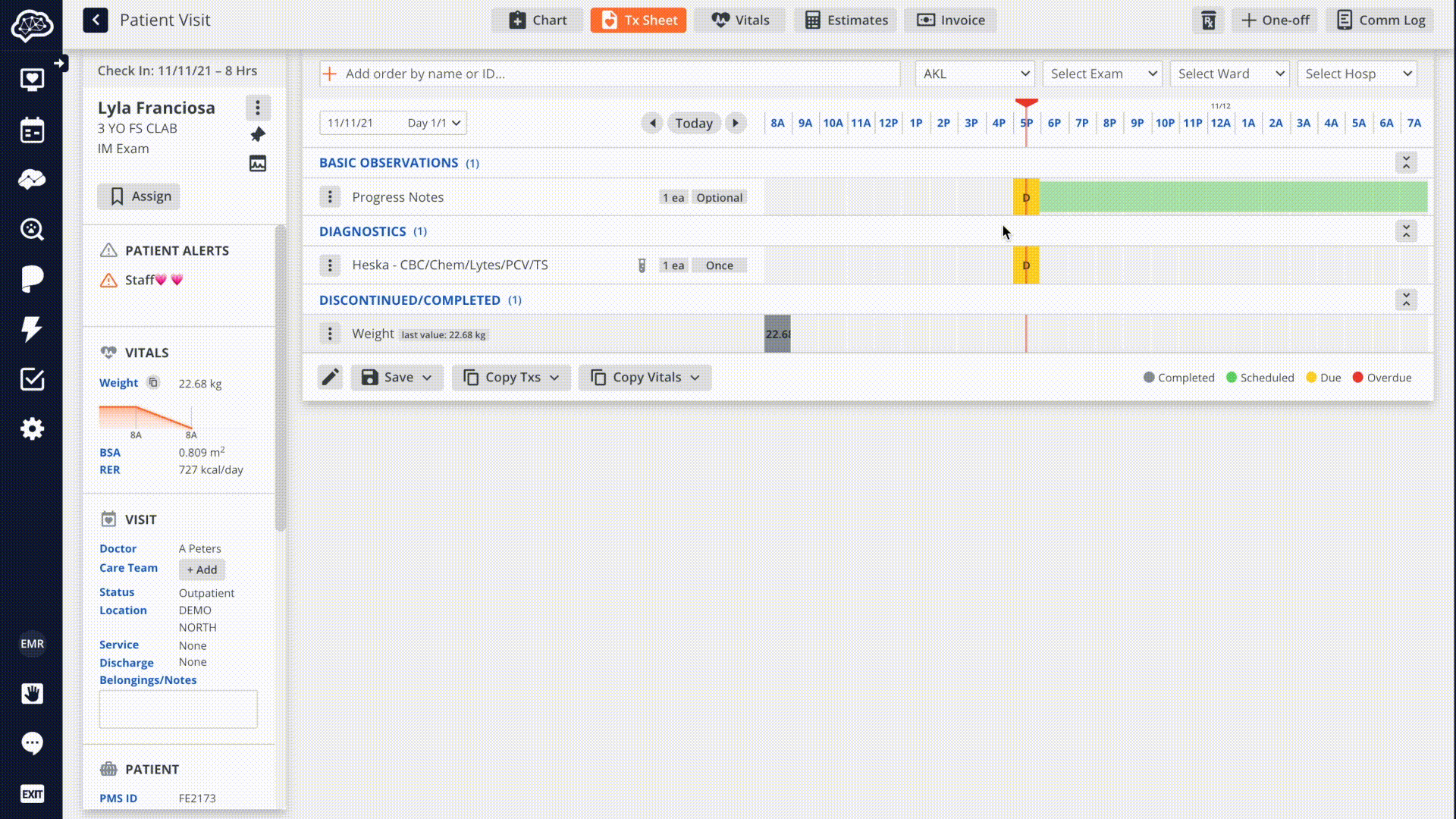 ⚠️ Patient Safety Warnings in mg/m2
Our Patient Safety Warnings now support BSA (m2) calculations for chemotherapy medications with dose ranges reported in mg/m2.
🎨 Drawing in Charts
Ophthalmologists and oncologists rejoice! Instinct now allows you to annotate images (eyeballs, body maps, even dental charts) in all of your charts.
Even better, this functionality works with your mouse, a touchscreen, or your stylus/Apple Pencil.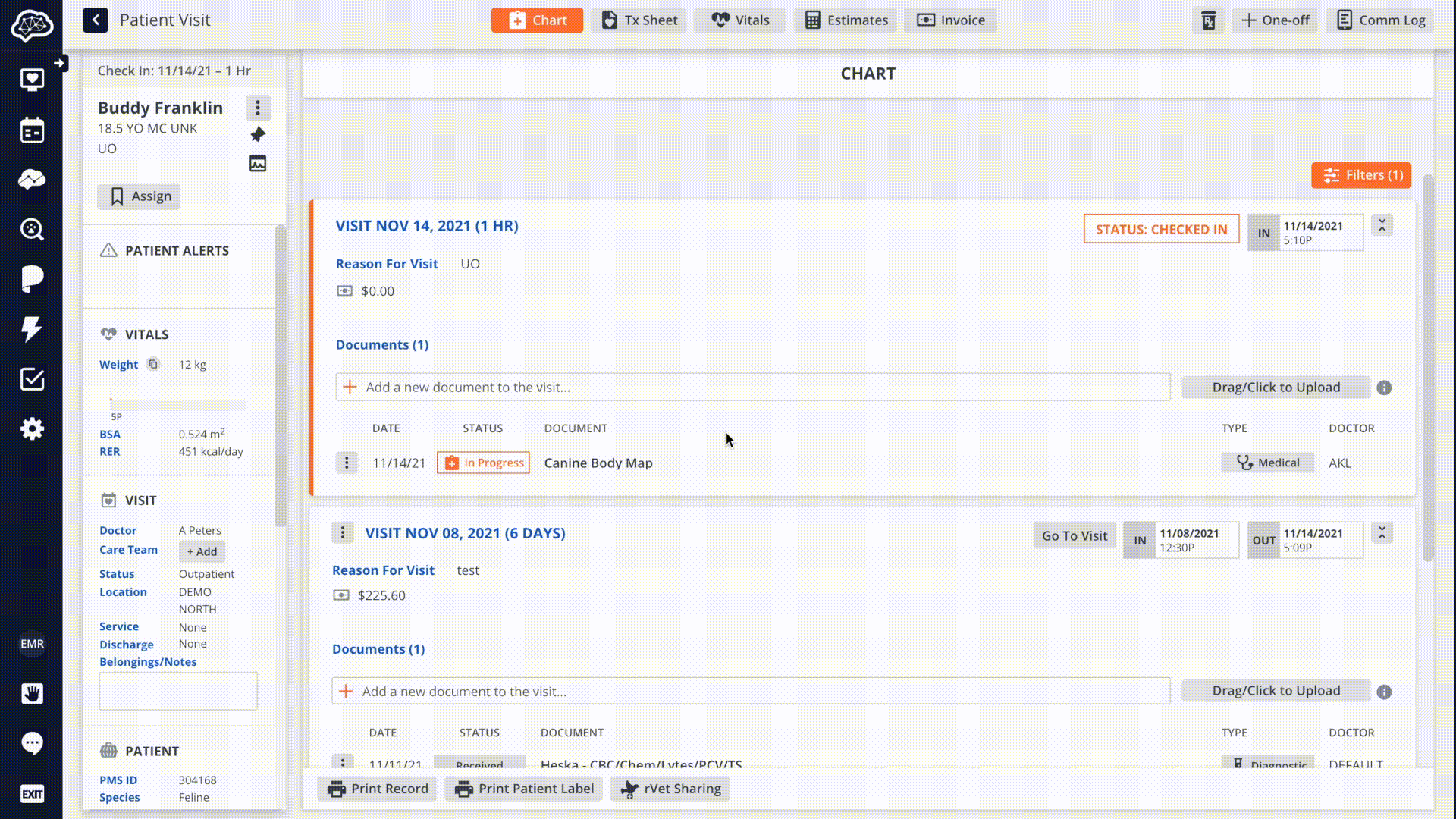 📦 Inventory Management (Sneak Peek!)
Earlier this year, we released the first batch of our much-anticipated inventory management tools, and we're expanding it to allow teams to easily manage inventory items including the quantity on hand, when inventory has been added/adjusted, and more.
Another big expansion is coming soon, as shown below!
⏰ Vaccines and Advanced Reminders (Sneak Peek!)
We're currently hard at work on an exciting batch of updates around tracking vaccine histories, printing vaccine certificates, and managing vaccine reminders—all within Instinct!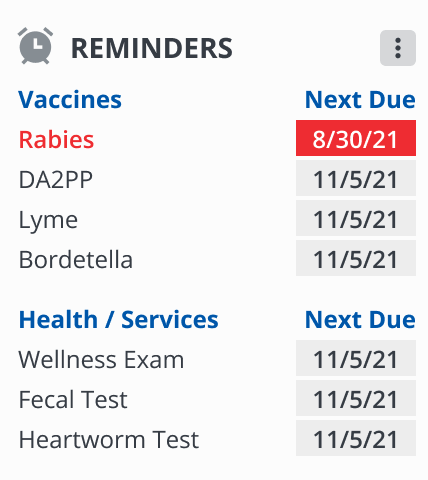 💤 Anesthesia Mode (Sneak Peek!)
Finally, in one of our most exciting updates, Instinct's new digital Anesthesia Sheets are coming soon!
Over the past few months, we've worked with some of the industry's leading anesthesiologists to build the system of the future to easily document anesthesia and surgery details from specialty/ER and teaching environments to general practices anywhere.
Instinct's Anesthesia Mode is fully digital, integrated into your treatment sheets, and includes timers and automated billing!
We kicked off the year announcing that Instinct EMR is our love letter to the profession, for the way modern practice software should be.
And while we're incredibly proud of our first year of Instinct EMR, we couldn't be more excited for our second and we're so happy to share this journey with you.
Interested in learning more? Visit our website to request a demo!