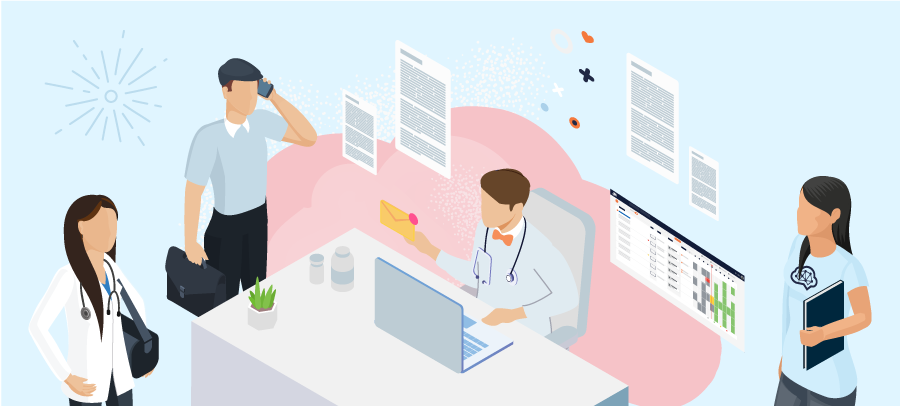 👋 Welcome! I'm Caleb, and we're your hosts, the team behind Instinct.
I'm an emergency veterinarian by trade. But I'm crazy and started a veterinary software company with my friends here.
Why are we doing this, you ask? We. can't. take. it. anymore.
And no, this isn't the yelly "WE CAN'T TAKE IT ANYMORE!" kind of statement. If you've seen me say it, it's more an exhausted sentiment.😩
So in 2017, we got together and decided to do something about it.
We built Instinct because we're frustrated about the state of veterinary software. Modern hospital needs are changing, but the software isn't. And most importantly, the caretakers (that's us) are being forgotten.
Instinct has now proudly become the patient nerve center for many of the world's most advanced veterinary care centers.
And while working with our hospitals, something awesome happened: we started picking up game-changing insights worth sharing. ✨
So we've launched this article series because we know—just like you—that running a modern veterinary hospital is getting harder. And having friends in the trenches can make all the difference. 💪
Inquire within for tips and tools on all things hospital operations, designed to help practice owners and medical teams spend their time where it matters.
We hope you join us. Pick our brain, try out new ideas, and, when you need veterinary software that's as evolved as you are, pick the brain.